Carter Holt Harvey LVL hyPLANK®

hyPLANK® is a strong lightweight LVL scaffold plank. The defined structural properties of LVL and quality control processes ensure a plank that can be used in accordance with AS/NZS 1576.1:2010 and AS/NZS 1577:2013.
Features & Benefits
High strength yet light to handle
Wax emulsion end seal reduces moisture ingress
Sourced from managed plantation forests – Available Forest Stewardship Council®

(FSC®) certified (FSC® C007103) upon request
Each stick is branded for ease of identification
EWPAA certified with quality control procedures
Individually proof tested for safety and performance
Compliance
hyPLANK is manufactured in accordance with AS/NZS 4357-2005, Structural laminated veneer lumber and designed to be used as a non-modular scaffold plank as a part of a working platform in accordance with the requirements of AS/NZS 1576.1 and AS/NZS 1577.
hyPLANK is manufactured using an 'A' Bond with less than 0.5mg/l Formaldehyde (equivalent to E0) emissions from the final product.
For quality assurance the hyPLANK range is manufactured with independent audit processes and product certification. Carter Holt Harvey LVL ensures that its wood is legally sourced from managed forests and offer FSC 'Chain of Custody' certified upon request.
hyPLANK at the time of dispatch from the manufacturing site has a moisture content of between 8-15%.
Suitable Applications
Range

hyPLANK scaffold planks are only intended for use as scaffold planks, i.e. for the support of persons, equipment, and materials on scaffold constructed and loaded in accordance with AS1576 and AS1577.
Use for any other purpose voids continued use as a scaffold planking. HyPLANK used for any other purpose (or subject to trauma) should:
Have labelling on both sides planed off.
Be indelibly and permanently marked by painting or stencilling as no longer suitable for use as a scaffold plank.
Software

Photo Gallery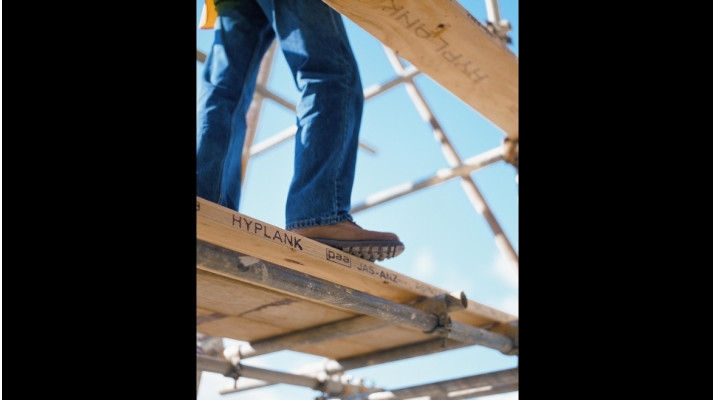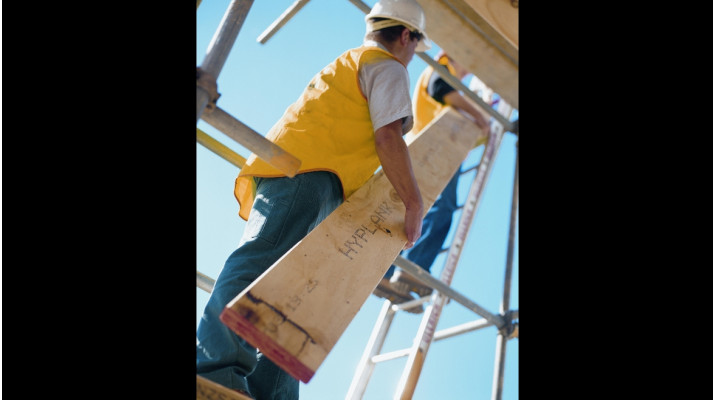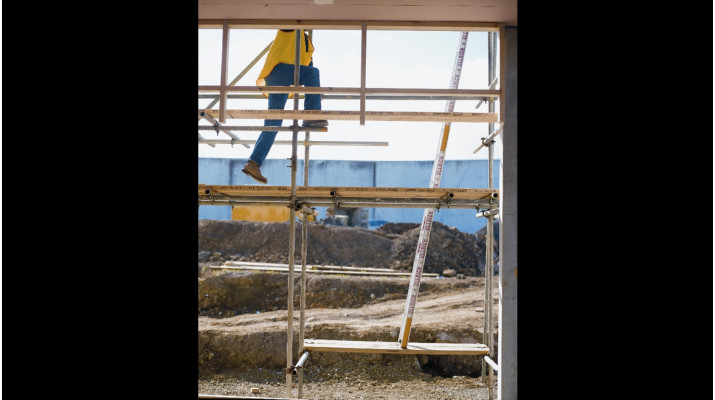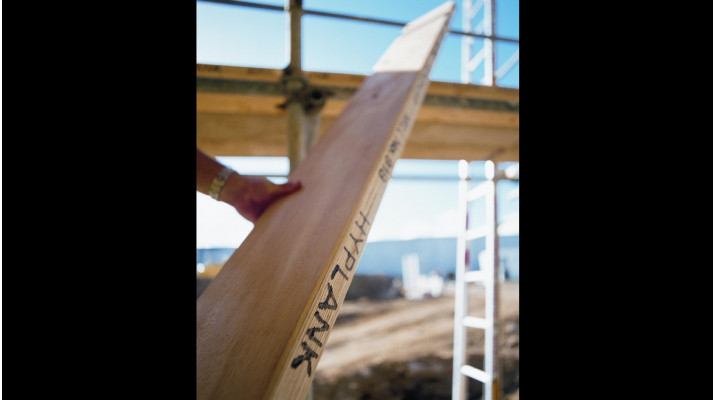 Brochure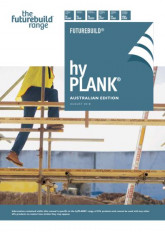 Sds